Mini Floppy Disc Pillow
Floppy Disc Pillow: Totally Geeky or Geek Chic?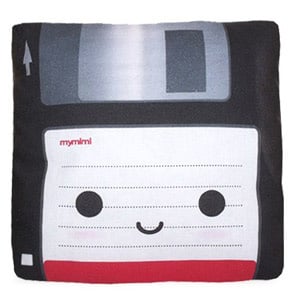 I've featured great geeky pillows in the past, but this one is so cute it stole my heart! The Mini Floppy Disc pillow ($19) features an adorable double-sided design made to resemble a smiling floppy disc (remember those?). Another one to add to my throw pillow collection. What do you think?