Mirror iPhone App For iPhone 4
I Can See Clearly Now: Mirror App in the Works For iPhone 4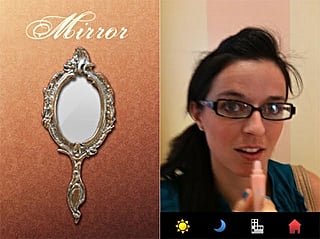 Mirror, mirror, on the wall, what will be the most beloved beauty app of all?
DLP Mobile is working on an iPhone 4 app that will utilize the phone's front-facing camera by adding a mirror. If you happen to be an Android user, don't fret: the company is working on a similar app for models with front-facing cameras as well.
I may not need the Pocket UV Light app, but I will be downloading the app on June 24 when it and the new iPhone 4 are released. Finally, I can stop tilting my screen into the light to see if I have pesto on my lips!