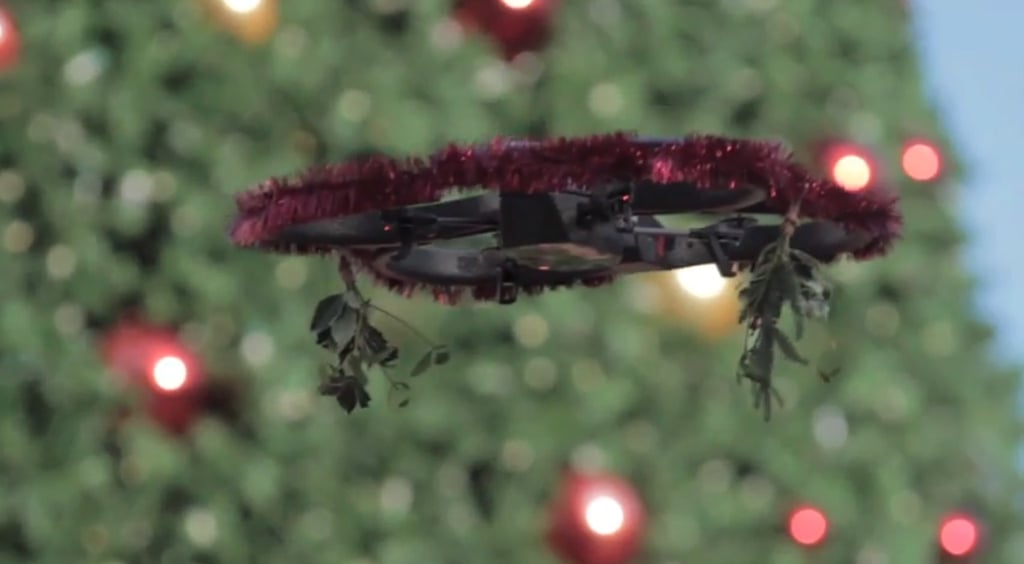 Leave it to San Francisco to celebrate the holidays in the most high-tech way. A remote-controlled quadcopter, outfitted with tinsel and mistletoe, paid a visit to Union Square, where unsuspecting San Franciscans and tourists were prompted to pucker up. The Mistletoe Drone is a project by Mustafa Khan and interactive artist George Zisiadis, who was also responsible for an installation called The Pulse of the City, which turned passerby's heartbeats into music.
"We did this project because public spaces should be more playful and we wondered if something as ominous as a drone could be fun," said Mustafa.
It's certainly one of the more creative uses of drones that we've seen. Earlier this month, Amazon announced an experimental service that could offer 30-minute delivery via the unmanned airborne vehicles — but Mustafa and George's Mistletoe Drone is far more merry. Watch the video below!