Mixtape Watch
Retro Mixtape Watch: Totally Geeky or Geek Chic?
EOS New York's Mixtape Watch ($102) takes time telling back to yesteryear, with an audiocassette watch face that moves itself like a tape deck.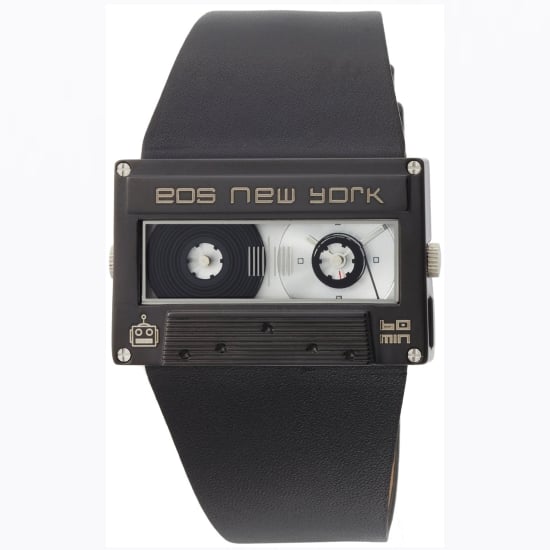 The black disk spins with the seconds, and the white disk moves with the hour. The anodized black stainless steel case is water resistant up to 99 feet, and the leather strap makes for a rather dashing appearance.
Retro technology — especially vintage music tech — always makes us think fondly of the good ole days. But what about wearing the obsolete tech . . . on your wrist? Is this mixtape watch totally geeky or geek chic?