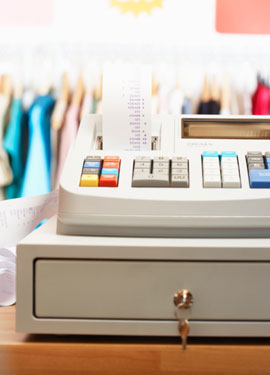 AT&T and Verizon are putting away the claws (for now) and will soon be working together to bring mobile payments to US shores. Something that has been enjoyed for years in Japan, mobile payments have been a mirage for on-the-go smartphone hounds here in the States, but their new business plan — which uses your wireless account to charge goods and services — could make our dreams of ditching the plastic a reality.
And it's not just the big two that want to make it happen — even T-Mobile is said to be dipping its toe into the mobile payment waters. How far along is this project, and when can we start to see it in action? Find out those details and more after the break.
In order for this particular mobile payment switch to happen, a microchip would need to be installed in smartphones at the manufacturing level, which could tack on $15 to the cost of the phones. Additionally, I'd expect a fee to use this kind of service that allows you to swipe your phone across the point-of-sale kiosks found at merchant registers, instead of swiping your credit or debit card and entering your PIN. How does payment work? As far as we can tell, payments are handled by your wireless company, adding the charges to your monthly phone bill. Although we don't know all the details yet, I'm a big fan so far — this kind of program would definitely help me consolidate my bills!
According to Bloomberg, the AT&T/Verizon/T-Mobile partnership will be first taking off in Atlanta, as well as a few additional cities nationwide. Unfortunately no dates have been mentioned, so don't toss out your debit cards just yet.