Mobile Phone Shopping Safety Tips
3 Ways to Protect Your Mobile Phone During Black Friday and Cyber Monday
Mobile shopping is on the rise. In fact, nearly 60 million users will shop on their mobile phone for Black Friday and Cyber Monday sales this year. Just because you might be using your smartphone to shop for gifts this year doesn't mean you aren't at risk for hacking, viruses, malware, or identity theft (especially if you're an Android owner, just sayin').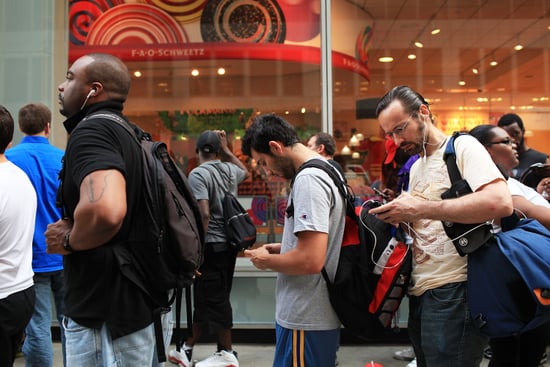 Since we increasingly put more personal information on our phones, including photos, emails, current location, and finances, you might want to consider downloading these services to protect your cell phone from malicious hackers. It's better to be safe than sorry!
McAfee VirusScan Mobile — Protects against viruses, worms, spyware Trojan horses, and battery-exhausting malware. In addition, it offers security for email, instant message, and Internet downloads.
Lookout — An award-winning mobile security service for Android, Windows Mobile, and BlackBerry to scan and detect viruses, malware, and spyware. Lookout also acts as a backup system to restore data.
Norton Mobile Security — Offers protection against cell phone loss, theft, and malware for Android.
In addition to these, AT&T is working with Juniper Networks to release an antivirus and antimalware app for mobile phones, especially for Android, BlackBerry, and Windows phones. The scheduled release is for 2012.
While iPhones tend to be safer than Android phones, iPhone users aren't out of the clear. As people start to use their phones as a wallet and way to manage their money, iPhone hackers will start to creep up. Do you plan on investing in mobile protection, or do you think that it's unlikely that your phone will be hacked into?