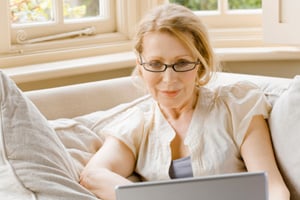 A friend of mine IM'd me the following:
"You have got to be kidding me. My mother just emailed me the following message: Hi honey, I'm going to call you later. Love, Mom"
I've written about my family's technical blunders before, from a niece who learned the Wii as fast as my sometimes tech-unsavvy Grandma. And my friend's experience is no different. My mother has definitely sent me short emails during the day to remind me that she'll be calling later. When you think about it, it is a little funny, but it's also kind of industrious. After all, mom knows that I'm more apt to check my email (or, in my dad's case, my Facebook wall) than catch a missed call on my phone. The only irony: if I emailed my mother to tell her I'd be calling later, the chances of her receiving the email before the phone rang later that night are pretty low.
Are your parents or grandparents as tech-savvy as you? Do you have a funny story to share? Then tell us about it by posting to our Funny Tech Stories group! You (and your fam) could end up on GeekSugar.