Mom Sued for Accessing Son's Facebook Page
Mom Charged For "Hacking" Her Son's Facebook Account
Whoa! An Arkansas woman is being charged with harassment after accessing her son's Facebook account, changing the password, and posting what her 16-year-old son calls slanderous messages from the account. The mother claims she changed his password to keep him from accessing his page after reading a post that he drove 95 mph home one night because he was upset with a girl.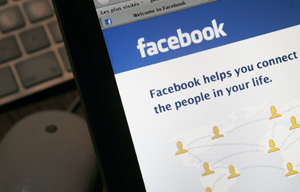 "The things he was posting in Facebook would make any decent parent's eyes pop out. He had been warned before about things he had been posting," the mother said.
No one is revealing the content of the messages she posted on his page, but the woman feels justified in her actions. Her son, who actually lives with his grandmother, has since started a new Facebook page.
I'm guessing this story goes deeper than the stories report, but taken at face value, this is a little shocking. Obviously opinions on parental involvement vary when it comes to social networking and other technologies, but I'm inclined to think in this case, the mother wasn't justified in her actions. Though I'm not sure that suing her for harassment is this teen's best course of action. What do you think?