Monopoly and Life Board Game For iPhone and iPad App
Classic Board Games With an iPhone Flair
Classic toy brand Hasbro thinks game night is in dire need of a tech edge, based on their just-revealed spin on classic games Monopoly and The Game of Life. At this year's Toy Fair, the company is previewing tech savvy versions of the games that use iOS devices during play.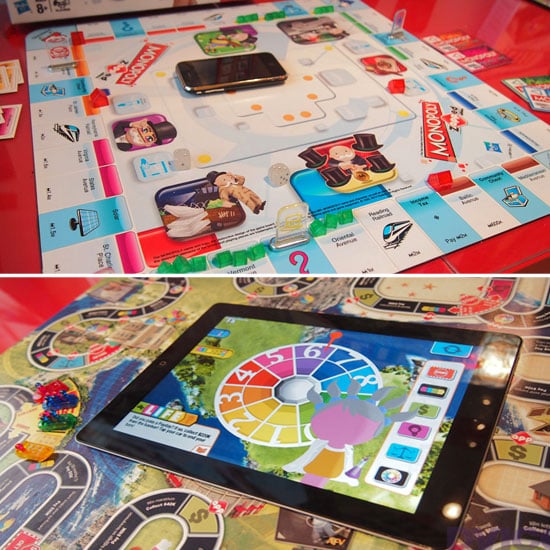 Monopoly zAPPed plays generally like the classic real estate game you know, but instead of fake paper money players tap "debit cards" on their iOS device of choice to withdraw or add funds to their game account. The app will also have side games to try for a free "get out of jail" pass.
Being mildly obsessed with The Game of Life as a kid, the zAPPed version of the game is what I'm most excited to try. Use your iPhone, iPad, or iPod Touch for a digital version of the giant number spinner and view family snapshots of your fabulous life by the end of the game. The game also features over 100 videos from America's Funniest Home Videos, which I really hope can be skipped through on the app.
Life zAPPed will hit store shelves in Spring, while its Monopoly counterpart debuts in the Fall. Both games will retail for $25. Are you interested in playing an apped-up version of the games, or is classic better when it comes to board games?