More Geeky Tattoos . . . Would You Get One?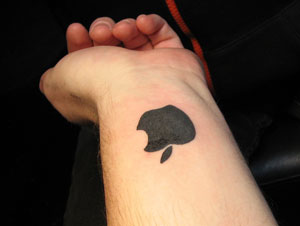 While I'm all for professing my love for all things geek, I'm not sure how I'd feel about wearing it on my skin for the rest of my life. A while ago I asked whether or not you'd consider getting a geeky tattoo, and about half of you said yes! While I'm still not sure I could commit to one of these, I did find even more crazy, awesome tattoos on Flickr. Do you have a favorite?
Check out the full gallery when you
.
http://www.flickr.com/photos/powerbooktrance/64059510/in/set-1383493Flickr User powerbooktrance