How's your progress on those New Year's resolutions? Now that we're a couple of months out, how many bad habits have you broken? How many new ones have you adopted? Changing up a daily routine is tough, so it's best to start slow. Three new iPhone apps intend to help make those goals manageable so that you can become a more productive, purposeful person. It doesn't hurt that they have gorgeous interfaces, either.
If you're trying to cook more homemade meals or commit to weekly yoga, these downloads will help make it happen!
Form new habits by starting small.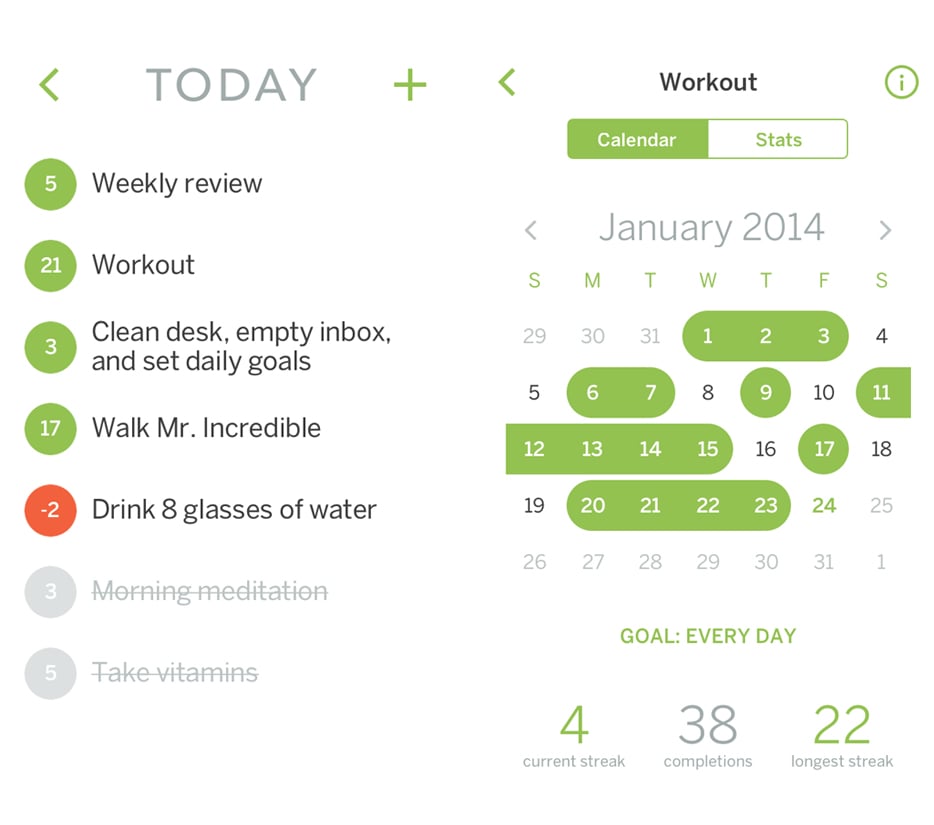 Habit List [1] ($3) for iPhone doesn't force you to adopt your new habits. It gently encourages. Get motivated to cook a homemade meal, work out, or meditate by trying to beat your own "streaks."
This app keeps track of how many times in a row you can complete your goal. Your habit list will show red badges when you've slacked. Gray ones are more ambitious, optional goals that don't affect your streak. There's also flexible scheduling: set habits for every other day, four days a week, every two or three days, or any other variation.
Keep a bucket list instead of a task list.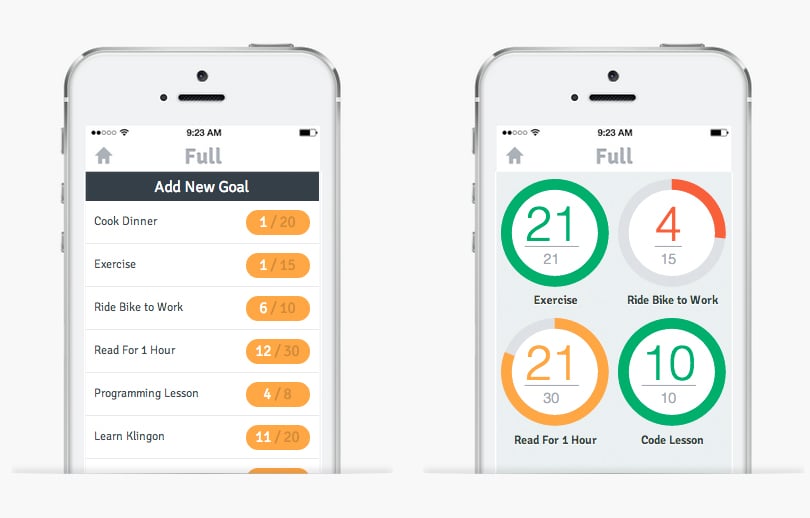 In Full [2] ($1) for iPhone, create a bucket list of things you'd like to accomplish that don't necessarily have a time horizon, like reading for an hour at a time, completing one code lesson, etc.
Set how many times you'd like to complete that goal, and watch as the app's goal circle grows fuller.
Asess current habits with visualized data.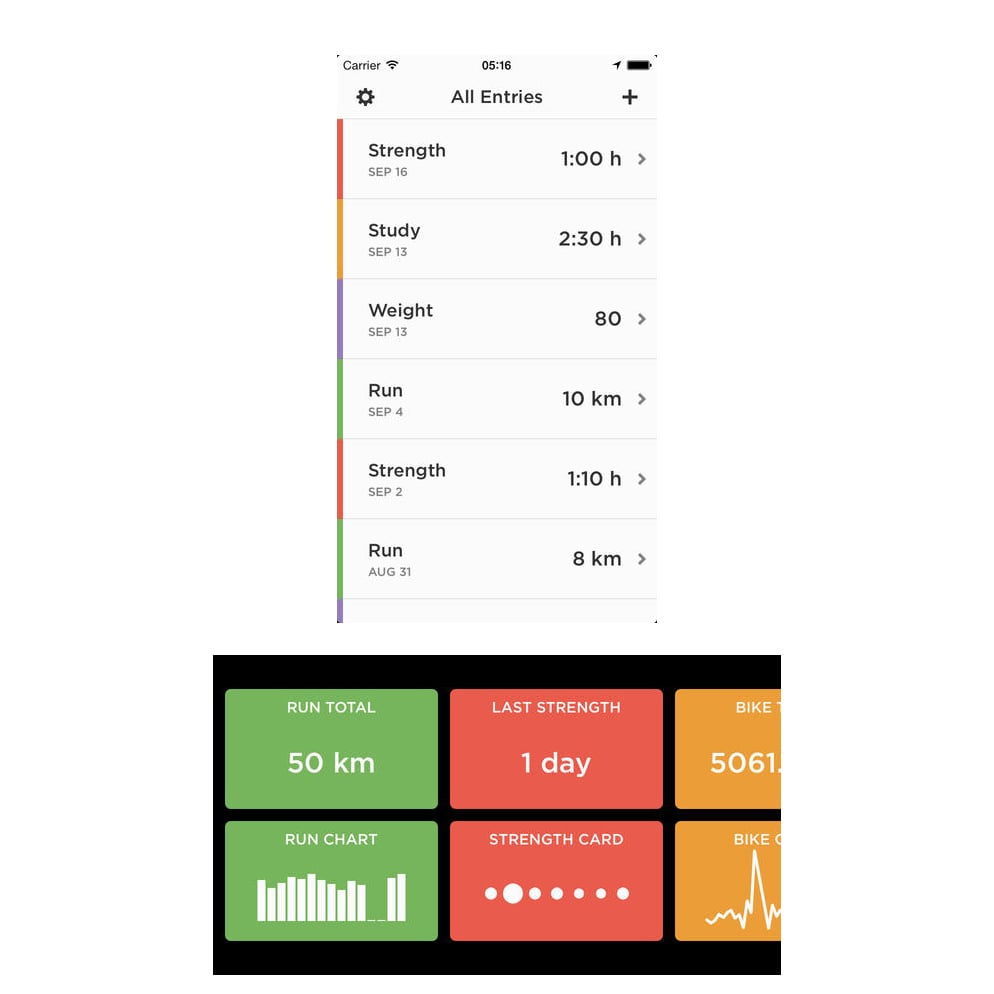 Datalove [3] (free) is a simple iPhone app that offers you many ways to record, display, and explore your data so that you can asses trends in your current daily habits.
How many hours do you study per week? How much weight are you losing or gaining every month? How long and how far do you run? Looking at this data will help you set manageable goals and see which areas you could improve on. You can even define custom activities to fit your lifestyle. You could, for example, record the number of minutes you spend on the phone with your family and friends every day.