Motorola Xoom Launch Details Feb. 17 $700 at Best Buy
Xoom Tablet Launching Feb. 17 For $700 at Best Buy?
After getting a good look at the Motorola Xoom tablet at CES (and wiping the drool away from my face — honestly, this thing is pretty slick up close), the Android Honeycomb-equipped tablet has had a release date and price leak. Turns out, Best Buy will be launching the 32GB tablet on Feb. 17 for $700.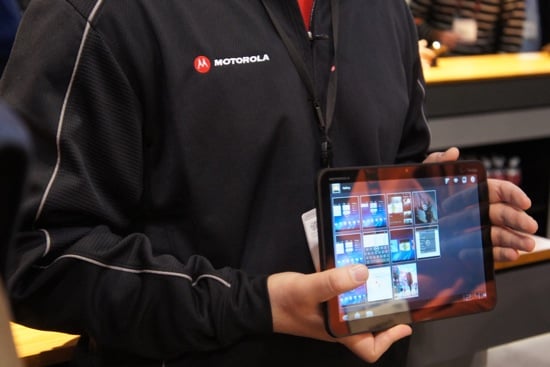 While I'd prefer to pay less for the 10.1-inch Xoom, it is coming with some pretty impressive specs, especially when compared to the rumored build of the iPad 2. Want to see some specifics? Check out how the Xoom and iPad 2 should look head-to-head after the break.
Obviously, we don't know all the details about the iPad 2 yet, but here's how the two tablets would stack up as of now:
Screen Size
Xoom: 10.1-inches
iPad 2: 9.5-inches
Camera
Xoom: 5MP forward-facing, 2MP rear-facing
iPad 2: (rumored) VGA forward-facing, 1MP rear-facing
Storage
Xoom: 32GB
iPad 2: Up to 64GB
Processor
Xoom: 1GB dual core
iPad 2: (rumored) A4 dual core
Price
Xoom: $700
iPad 2: (rumored) $500 and $700