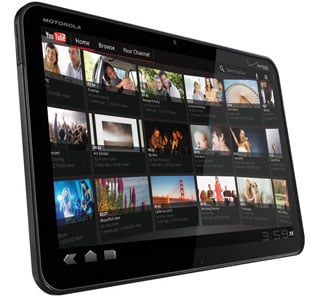 We got a good look at the Motorola Xoom at CES and got an even better idea of what it's capable of at the recent Android Honeycomb event at Google HQ (check out some video of the Xoom in action on our Facebook page). One thing that has remained a mystery? The price.
Earlier today at this year's MWC, Motorola finally outed the price points: $799 3G version (unsubsidized at Verizon, and upgradable to 4G), while a WiFi-only model will set you back $600.
I like what I've seen so far with the Xoom, but I hardly think that many will shell out $800 for a 3G model. Of course, I thought the same thing when the first iPad arrived, and people happily forked over similar amounts of cash for a 32 and 64GB 3G version. But does Android have the same buying power? You tell me — are you planning on picking up a Xoom tablet when it's released for sale?