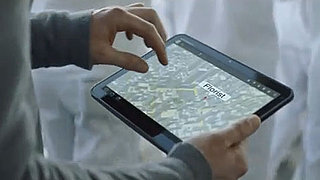 Next up in geeky Super Bowl commercials, the latest Motorola ad for its new Xoom tablet.
The commercial parodies Apple's old 1984 spot, depicting a bunch of stark, expressionless drones tethered to their iOS devices while the Xoom user enjoys full color . . . and flowers.
The full spot won't air until Sunday, but you can check out a short teaser of the upcoming ad after the break.