Movies Based on Comic Books | Video
The 3 Best Graphic Novels That Inspired Hollywood Hits
The latest graphic-novel-turned-film Sin City: A Dame to Kill For is out this weekend! In this episode of The Sync Up, we paid a visit to Isotope, one of the biggest comic book stores in San Francisco to find out how close the Hollywood hits are to their source material. Watch and read on to find the three best graphic novels that inspired movies.
Sin City: A Dame to Kill For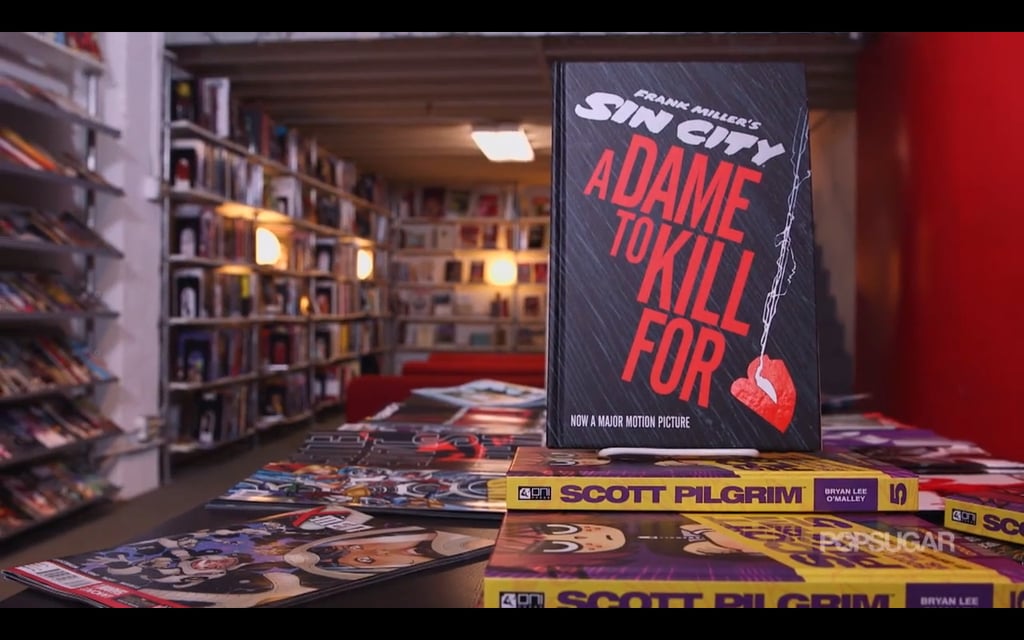 We all know and love Frank Miller's Sin City as a sexy crime noir, but Sin City: A Dame to Kill Foris actually the best book in the series, according to Isotope's owner, James Sime. The film includes two original stories made just for the movie by Miller himself. In fact, Miller wrote the script and had a huge hand in its production.
Frank Miller's Batman
The Christian Bale Batman films were based on Frank Miller's series (yes, the same guy who wrote Sin City), Batman Year One, an origin story, and The Dark Knight Returns — but in a way you wouldn't expect. Batman Begins, the first movie in the Christopher Nolan-directed series, was plotted together in order to fit in between the cracks of Frank Miller's graphic novel Batman Year One. The movie and the book are supplementary to each other. "They fit together like a puzzle. You should absolutely read this," said Isotope Comics's James.
Watchmen
Watchmen by Alan Moore and Dave Gibbons is considered one of the greatest books of the 20th century. The graphic novel, which is about a group of antiheroes, has had its fair share of controversy. It's been challenged in at least two US public libraries. Why is this novel so compelling? According to James, it's the way the authors innovated with the medium of comics. Oftentimes with comics, your eye is tempted to wander and will look for spoilers in panels ahead. But in Watchmen, many of the biggest cliffhangers are revealed on the next page, hence the term "next-page reveal."