Movies Before Special Effects | Pictures
Tumblr of the Day: Hollywood Hits Before the Visual Effects
Without all the visual bells and whistles, most of today's box-office hits wouldn't be much more than a green screen. Before VFX is a fascinating look at blockbuster films stripped down to their nondigitized essence and draws attention to a growing Tinseltown controversy over the outsourcing of visual effects jobs and the low pay to the companies responsible for this artistry.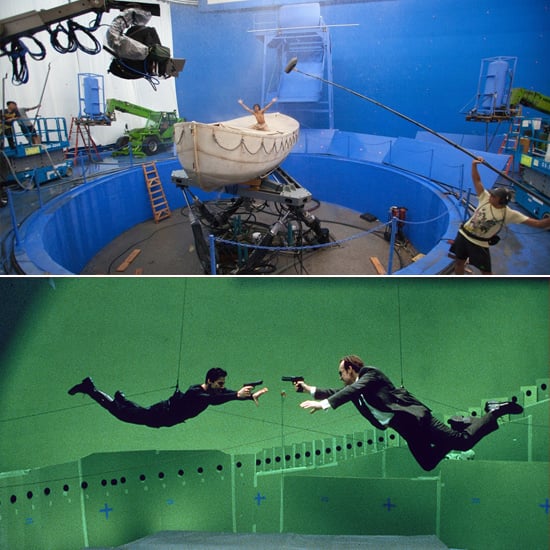 The scientific and technical achievements of the film industry are lauded at The Academy of Motion Picture Arts and Sciences Sci-Tech Awards, which was hosted by Star Trek stars Chris Pine and Zoe Saldana this year. The Before VFX Tumblr reminds us how transformative that technology is, with posts of behind-the-scenes screen caps of sci-fi films like Tron and Watchmen, plus Oscar-winning titles like Life of Pi, a movie that finds itself at the center of the Hollywood dispute.
Life of Pi may have won the Best Visual Effects prize at this year's Oscars, but despite critical acclaim and box-office success, Rhythm & Hues, the LA-based visual effects studio behind the film, recently filed Chapter 11 bankruptcy. Many of the studio's technicians protested outside the Academy Awards to shed light on a complex trade issue: foreign subsidies from governments to studios in exchange for postproduction deals with visual effects companies overseas.
The voice of the visual effects industry will likely only grow louder, since Hollywood's biggest hits are so dependent on the group's technical skills. For more behind-the-scenes snaps, follow Before VFX — and, while you're at it, follow us on Tumblr, too, for more shareable Internet finds.