Mystery Apple LED Screen
What Do You Think This Teeny, Tiny Apple Touchscreen Is For?
Photos of this 3 cm x 3 cm Apple LED touchscreen found their way onto the Internet, and it seems that no one knows what it's supposed to be for — not even the person who leaked the photos. The device in question features Apple's copyright stamp and two connectors. Speculators have guessed it's a part of everything from an iPod Nano Touch to an iWatch.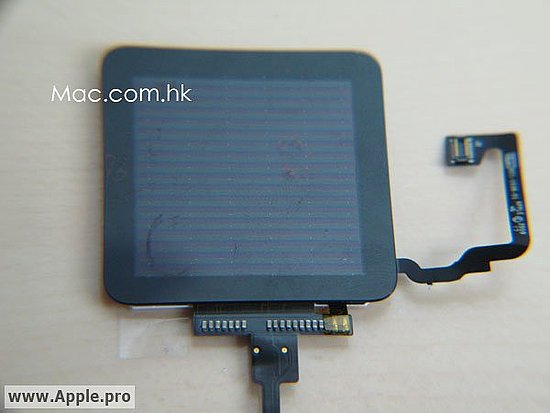 I'm hoping it's a component of the next iPod Shuffle. Do you have a guess as to what this could be a part of?