NASA Announces Ice on Mercury
Ice Ice, Mercury
Even though the space shuttle program ended a year ago, 2012 has turned out to be quite the year for space exploration — and the hits just keep coming! Today, NASA announced that data received from the Messenger spacecraft, currently orbiting Mercury, shows strong signs of ice on the planet. "Abundant" ice, in fact, 100 billion to one trillion tons on this closest planet to the Sun, and the smallest in our Solar System.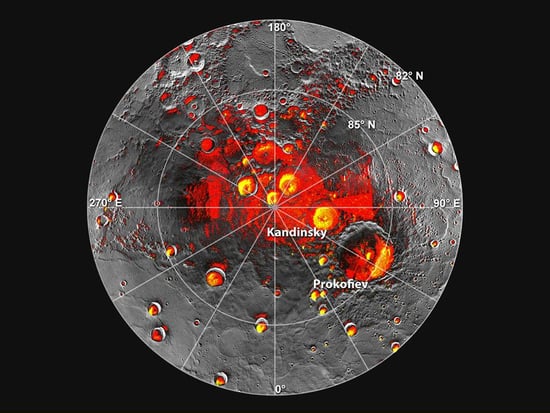 How does this planet only 35 million miles (Earth is 92 million miles away) from the Sun, with temperatures spanning -370 degrees Fahrenheit to 800 degrees Fahrenheit, have a substance as cold as ice? As NASA explains, "the tilt of Mercury's rotational axis is almost zero — less than one degree — so there are pockets at the planet's poles that never see sunlight."
Even more exciting news for the space junkie: scientists believe this ice ended up on Mercury from a comet that crashed into the planet — similar to how water and organic materials first came to Earth. This leads to some big questions — could humans one day survive on Mercury or, in millions of years should humans be on the lookout for a Mercurian race?