NASA Frog Launch
NASA's Leaping Space Frog Out-Photobombs All Internet Animals
We hardly knew you, astronaut frog. During last Friday's NASA launch of the LADEE spacecraft — which is headed to the moon to investigate its atmosphere — a camera used to photograph the launch captured a strange appearance: a frog jumping for its chance to hitch a ride on the space-bound ship. While the NASA photo team does confirm the amphibian is real and not a photographic trick of the eye, the fate of the frog is unknown. But, knowing the heat and energy produced at the launchpad at time of take-off, it's unlikely the frog returned to a lily-pad home.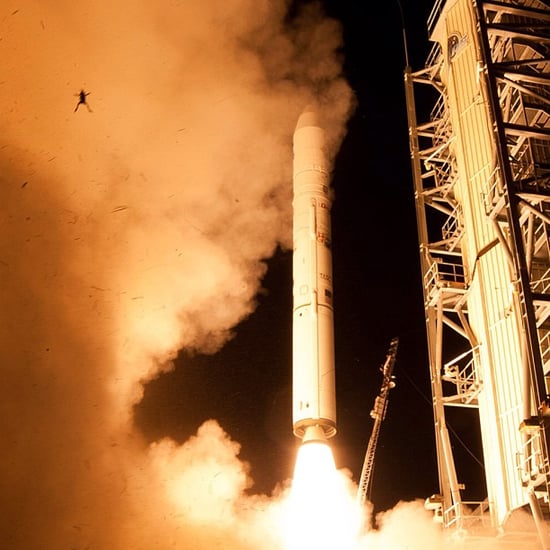 While we mourn the space-dreaming frog, feel comforted by the knowledge it was continuing in a great Internet tradition of animal photobombs. They're images we could look at all day, and let's face it: there's no could about this — we have spent all day looking at animals photobombing human photographers, and these are some of our favorites. Have animal imagery that speaks to you? Share it in the comments below!
Hey there, Mr. Grumpy Gills
Squirrels love self-timers
Nothing more adorable than a sinister dog
Looking at something?