NASA Launches Mars Rover
NASA to Launch Curiosity Mars Rover This Weekend
The space shuttle program may have come to an end, but NASA is moving forward with their quests for space exploration with this week's launch of the Mars rover, Curiosity. The rover, which measures 10 feet long, nine feet wide, and seven feet tall at its highest point is searching the planet for organic, carbon-containing compounds. With the equipment on board, Curiosity can break through the planet's rocks and analyze the soil for scientists back on Earth.
At a weight of one ton, Curiosity is twice the size of previous Mars rovers and requires a special landing procedure never before done by NASA. If all goes according to plan, Curiosity will be lowered to the Martian surface via what is essentially a rocket-powered crane.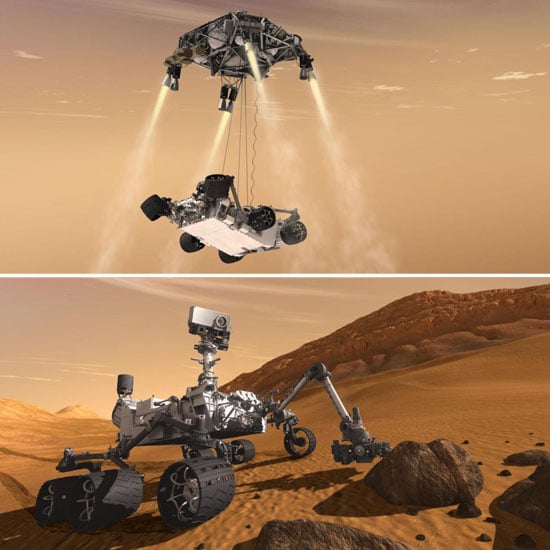 Curiosity won't land on Mars until August 2012, after a 354-million mile trek that sees it touch down on the Gale Crater, which is believed to have similar properties to our Grand Canyon. The rover's findings will directly affect future human projects on the planet, as it will feed updates on Mars's temperature, humidity, wind, and radiation levels. If Curiosity is successful, the next step in Martian exploration is a mission to bring physical samples of the planet itself to Earth for research, though this future project may meet budget cuts in Congress.
With the weather in Curiosity's favor, takeoff from Kennedy Space Center in Florida will be Saturday, Nov. 26 at 10:02 a.m. EST. You can follow along with Curiosity's mission on the NASA website.