NASA Space Apps Challenge
NASA Challenges You to Solve Space Problems
Always wanted to work for NASA? Well, here's your chance! Our favorite galaxy-faring adventurers at NASA are inviting developers, scientists, and other problem solvers like you to participate in the second annual International Space Apps Challenge, which begins on April 20 at 75 locations around the world.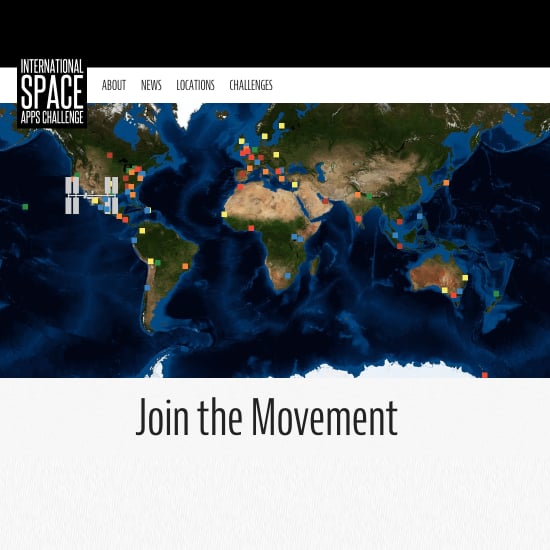 The goal? To harness the power of thinking brains across the globe to improve life on Earth and in space. NASA has posted over 50 different challenges requiring software, hardware, data visualization, or citizen science solutions. From an app that fosters connections between the Mars rover and earthlings to a conceptual model of what the Kennedy Space Center should look like in 2040, the prompts cover every aspect of NASA's diverse set of initiatives.
My Virtual Mentor was one project that caught our eye. NASA GIRLS (Giving Initiative and Relevance to Learning Science) is a digital platform that puts middle school girls in touch with engineers, astronauts, scientists, and technologists from NASA. The challenge includes developing a mobile version of the website and a mobile app that focuses on mentor-mentee resources.
The website doesn't explicitly detail rewards for winners per se ("there are prizes offered for great solutions," according to the about page), but we can guarantee the glory of having successfully created something for NASA. Read more about the Space Apps Challenge from astronaut Ron Garan, who did an insightful Reddit AMA about the global event. Even if you're not participating, tell us what space challenges you think need solving!