NBC 2012 Olympics on Facebook
Olympics Coverage, the Facebook Way
For the 2012 Olympics, NBC Olympics is collaborating with Facebook to give the games coverage a social networking spin. It seems like a natural step: in recent years, it's become more and more popular for TV viewers to share and discuss programs online — whether they're talking about a major sporting event, the Oscars, or an episode of The Bachelorette.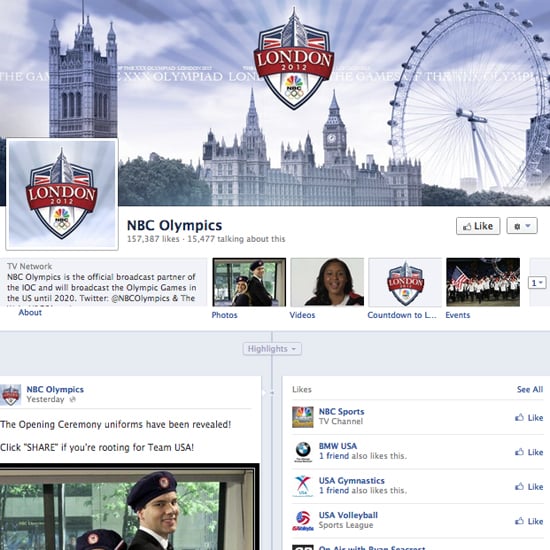 On the NBC Olympics Facebook page, fans will find up-to-date information, polls, photo galleries, and relevant trivia. Those who "like" the page will have access to exclusive content, and the results of a daily Facebook poll will air on NBC. The coverage will also include the launch of Talk Meter, a new Facebook tool that will show NBC viewers which stories, athletes, and events people are talking about online.
What do you think? Will you be checking out the NBC Olympics Facebook page?