NCAA March Madness Live Streams
How to Watch Sports Without a TV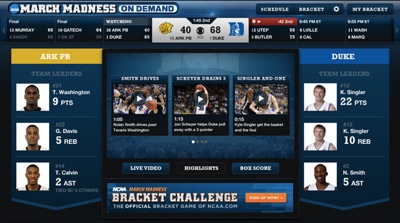 Sports season is never over. Now that the hijinks of the Super Bowl are beginning to fade away into recent memory, we have basketball and Spring training to look forward to. This year, you won't even need a TV to watch your favorite sporting events thanks to some new and innovative live streams and apps. Check out a few of them below!
Basketball
CBS will be streaming the March Madness NCAA tournaments for free this year through its NCAA March Madness On Demand iPad, iPhone, and iPod Touch app over WiFi and 3G. Every game will be broadcast live through the app, so you won't miss a single shot.
Find out how you can watch live baseball online after the jump.
Baseball
Stream select MLB preseason games live on the MLB Facebook page, without installing any software or downloading any apps. Want to see a game you can't get on Facebook? Check out MLB.tv for more streaming options.