NYT Says the Apple Tablet Will Rival the iPhone's Success, Now Said to Be Unveiled on January 27
Will the Apple Tablet Rival the iPhone's Success?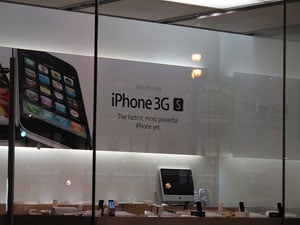 We've heard all of the rumors about the Apple tablet (I, for one, am most excited about the latest one, that the device will be unveiled on Jan. 26 or could rival that of the iPhone.
The article goes on to assert that the tablet (aka the iSlate, iGuide, or whatever the device will actually be called) will build upon what the iPhone has already created — a platform for individual developers to create applications and uses for the product set to run on the new technology. It also goes so far as to say that this new tablet will change laptop computers as we know them. At first, I was skeptical of this claim but then thought back to my pre-iPhone days when I used my cell phone as, well, a cell phone. The iPhone has changed the way we use cell phones. Not only do we use them to make calls; they're minicomputers themselves. Do you agree?
Source: Flickr User adamjackson1984