"Name Your Own Price" Tips
Get Cheap Rooms With These "Name Your Own Price" Tips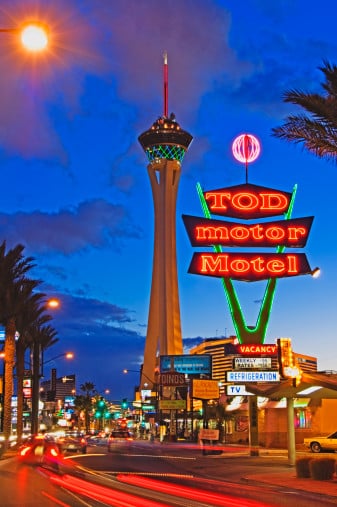 Travel season is upon us, and I'll be the first to say I have champagne taste, but am confined to a beer-sized budget. Finding deals on hotels and flights has never been so important, especially with gas prices and travel costs through the roof! So lately, Priceline's "Name Your Price" feature (you know the commercials — William Shatner is the "Priceline Negotiator"?) has been looking more and more attractive, but I've heard a story or two about users who have been less than thrilled with their rooms once they've arrived.
My girl Petsugar has been there and told me about a site she found that deconstructs the rules and ways of Priceline's hotel selection process. Dubbed BiddingForTravel, this site schools you on some sweet tips and tricks to using Priceline, and now Petsugar can even guess (correctly!) which hotel she is bidding on!
Go through BiddingForTravel's helpful FAQs first to learn how Priceline chooses your hotels and flights, then start bidding. If it's all too much and you need further help, request for bid assists from the pros to help you get the room and location you want for your next vacay. That's what I call full service!
Want some more tips on how to bid for rooms on Priceline? Then just read more.


Do your research: If you're going to bid for your hotels, at least get to know the neighborhoods where you could potentially be staying. Do your research of all the areas surrounding your destination (and your preferred hotel) to make sure you get as close to where you want to be as possible. Also, check around to see what rooms in each area are going for. You don't want to place a bid that's too close to the real price — then it's not a deal!
Check the competition: Hotwire is another site that lets you get rooms on the cheap, but there's no bidding involved. Cross-reference Hotwire's prices for the same neighborhood and star rating, and then bid anywhere between 15-20 percent lower than that.
Aim high: Just like if you were negotiating a salary, you should aim high and work your way down from there. If you're willing to settle for a three-star hotel, look at the 4.5-star hotels first, then bid, and if it isn't accepted, meander on down to the four- and three-star rated facilities.
Read the fine print: You are only allowed to bid once in 24 hours on a hotel in the same or higher star category, neighborhood, and date. Change any of the above info, and you're good to bid again immediately. Additionally, don't enter a second-choice neighborhood selection from the get-go. Hold off on this in case you have to bid again.
Bidding for airline tickets: When you're bidding for an airline ticket, try starting in the coach seats first. You may find that you'll be offered to upgrade with a deeper discount than if you just went straight for first class.
All sales are final: Once you confirm your rate, your reservation is nonrefundable, even with a fee. Just another reason to make sure you bid smart, and be patient to score the price you're looking for.