Nathan Fillion People's Choice Award Winner Castle
5 Reasons to Love People's Choice Winner Nathan Fillion
Nathan Fillion may have risen to science fiction fame and glory in the gone-before-its-time show Firefly, it's his role as a crime solving novelist that found him award glory last night at the People's Choice Awards. The prolific Twitterer was selected as Favorite TV Drama Actor by the voting fans.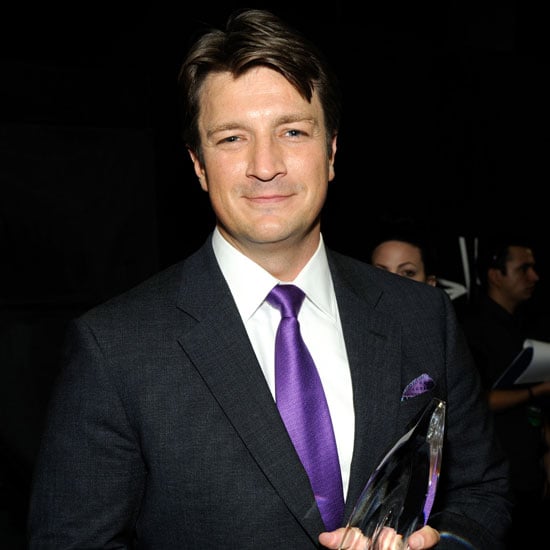 If you aren't already a devoted Castle, Firefly and Nathan fan in general, here's why you should catch up on our favorite geek.
Upping the nerd appeal, Nathan has voiced characters in Justice League Unlimited, King of the Hill, and the Halo video games.
He's a Game of Thrones fan!
He isn't afraid to show his emotions for science fiction films. In a recent interview, Nathan admitted to crying when watching A.I.
He's a believer in renewable energy. He used his star power to bring awareness to the Arcimoto car, an electric car prototype.
He's Canadian. Nathan exhibits our neighbor to the north's enduring friendliness, love of poutine, and allegiance to family. Aww.
What do you love about this sci-fi turned crime drama hero and People's Choice winner?