National Photography Month Photo Tip of the Day
Photography Tip: Move In Close, but Don't Forget the Macro!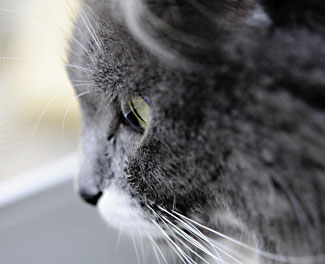 Ever left wondering why your up-close-and-personal shots of your babies, pets, or objects are blurry while the background is in focus? Wonder no more! Zooming in and focusing on an object can result in some amazing images, but only if your camera's settings are optimized. Beginners can easily start shooting in close focus by shifting their camera to the Macro mode. Macro allows you to get as close as 10 cm from your subject, with some prosumer grade cameras getting in as tight as 2 cm. You'll know your Macro settings by the flower symbol on your camera.
May is National Photography Month, and in honor of the occasion I'm serving up a different photography tip, trick, hack, or app every weekday in May, so please share your successful shots! Our Cool Capture group is not only a place to post your favorite pics, but you could also win a CanvasPop Print in our Cool Capture contest. Snap on!
Source: Flickr user Corey Ann