Neil Gaiman Doctor Who Interview
Neil Gaiman Makes Cybermen Scary Again With a Tech Upgrade
Neil Gaiman last took control of the Doctor Who writing reins in "The Doctor's Wife," the season-six episode where the TARDIS came to life, which, he said in conference call this week, was to "remind people that the TARDIS was a living entity, if they had forgotten." Fresh off his Neverwhere BBC radio drama success, Neil returns to the Time Lord's world in this Saturday's new episode, "Nightmare in Silver."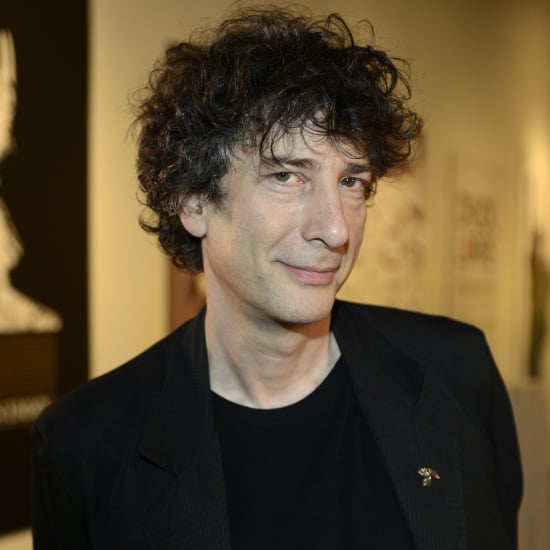 What's so frightening about metal? Cybermen. As a child watching the Second Doctor, Patrick Troughton, battle the classic nemesis, Neil recalled finding them so much more thrilling than Daleks: "I loved the clanky clanky steampunk Cybermen." Neil's involvement with the episode began with an email from executive producer Steven Moffat, who begged the sci-fi writer to "make the Cybermen scary again," which is what he did with a tactic the tech world would appreciate — an upgrade.
We've previously seen the cyborgs lumber toward the Doctor and his companions, but in their newest adventure, they're lighter and faster on their feet, just like your brand-new smartphone as compared to its previous generation. Neil explained why the metallic villains of 2013 had a need for speed:
I just figure, my phone doesn't look anything like what it looked like five years ago, and that doesn't look anything like it looked like 10 years ago. My computer looks nothing like it looked like 15 years ago. And I thought, "Cybermen talk about upgrading — let's watch them upgrade."

What would an upgrade for Cybermen do? . . . One of the upgrades, it would have is to move fast. I liked the idea of a Cyberman that was essentially so dangerous, that if you found one on your planet, you'd blow up the planet. Planets are expendable, but Cybermen — if you can't destroy them immediately — are not. If I ever get back and do another Cybermen story, I would do something about what Cybermen are like and why you have to blow them up. But for this episode, we only had 42 minutes, and huge chunks of what I wrote didn't actually get shot. Or if they did get shot, didn't end up on the screen. We had so much to do in so little time."
Chunks of unaired Who? Here's hoping that means never-before-seen Cybermen extras come with the season's DVD release!