Netflix App Coming to Android
Android Will Get Its Own Streaming Netflix App
Android owners, get ready to join the ranks of iPhone, iPad, and Sony Dash users streaming their favorite movies and TV shows on the go; Netflix is coming to Android!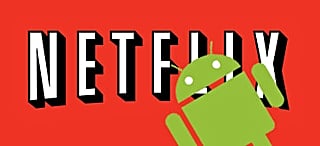 The app hasn't been formally announced, but a recent job posting for an Android Video Playback Expert leads many to believe that an Android app is on its way. To hear more about the app, just keep reading.
After initially denying that it would focus on small-screen devices at all, Apple's announcement of a Netflix app for iPhone had Android users asking for their own app — and rightfully so! No details have been released, but Android users can probably expect similar terms as their iPhone-streaming friends: a free app that works with your current Netflix subscription, allowing you to start movies on your TV and finish them on your phone, check your queue, get recommendations, and access the full movie and TV streaming database.