Netflix Calls Off Second Million-Dollar Contest
Netflix Cancels $1 Million Contest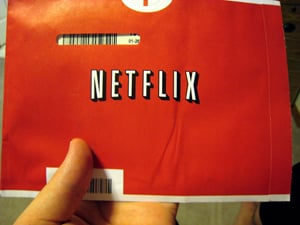 Netflix just announced that they're cancelling their second $1 million prize amid privacy concerns. The contest was a successor to the company's first algorithm-improvement competition, which lasted three years. The current contest came under fire when a lawsuit claimed the first competition violated privacy laws. A woman sued Netflix in December for invasion of privacy, saying they disclosed personal information that wasn't anonymous enough.
The contest challenged competitors to develop a more efficient movie-recommendation algorithm for users, and gave them access to 100 million movie information and ratings from 480,000 subscribers, assigning each a unique ID. The contest lasted three years, and the $1 million prize eventually went to a team lead by AT&T researchers.
Netflix settled the lawsuit out of court and says it's reached an agreement with the FTC. It then decided not to pursue the second competition, which would have involved an improved ratings system. Apparently, movie rental histories are protected records in the US, something Facebook Beacon learned the hard way when it shared users' Blockbuster Video rental histories.
Source: Flickr User Mr.Thomas