Netflix Company Splits, Qwikster Is DVD Service
Netflix Splits Company and Introduces Qwikster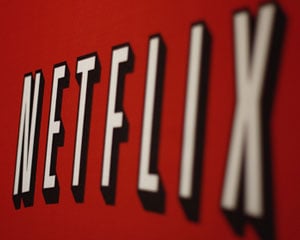 Netflix cofounder and CEO Reed Hastings issued an apology for customer confusion over its new pricing structure and announced a major change to the company's DVD service. In a few weeks, DVD users will welcome to their lives Qwikster, Netflix's rebranded mail service.
The CEO wrote: "We feel we need to focus on rapid improvement as streaming technology and the market evolve, without having to maintain compatibility with our DVD by mail service . . . streaming and DVD by mail are becoming two quite different businesses, with very different cost structures, different benefits that need to be marketed differently, and we need to let each grow and operate independently."
Netflix and Qwikster will not be integrated; each website will be completely separate from the other. As a subscriber to both services, any changes to an account will need to be made to each website. If you want to remove a movie from your DVD Qwikster queue because it was just added to Netflix's streaming service, sign in to Qwikster and make the change.
Qwikster will also have an option to upgrade to a video games option, letting customers rent games for Xbox 360, Wii, and PS3. The Qwikster website is set to go live in a few weeks. Current DVD subscribers do not have to sign up again for the Qwikster service; it will soon just show up on a billing statement as a charge from Qwikster instead of Netflix. Does Netflix's split affect your account? Do you plan to stay with either Qwikster or Netflix streaming?