Netflix Partners With Miramax, Warner Bros. Adds Five Movies to Facebook Streaming
Morning Movie Streaming News: Facebook and Netflix
Earlier this month, Facebook announced a partnership with Warner Bros. that allow members to stream select full-length movies through each movie's official Facebook fan page for just $3. At the time, only one title was made available — The Dark Knight — but now, Warner Bros. is releasing five more titles for your movie-watching pleasure.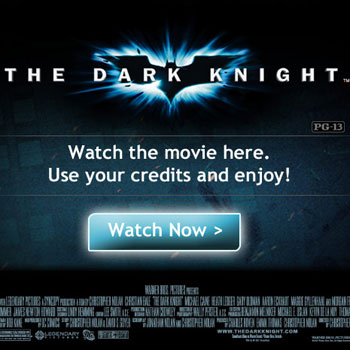 Starting at 10 p.m. PST, Harry Potter and the Sorcerer's Stone, Harry Potter and the Chamber of Secrets, Inception, Life as We Know It, and Yogi Bear will be available to rent and stream for 30 Facebook credits ($3). Users will have up to 48 hours to tune in and will still have access to Facebook updates, news feeds, and more while watching. Have any of you streamed The Dark Knight via Facebook? Let us know about your experience and if you'll be watching any of the new additions.
But there's more streaming movie news — hear what's up with Netflix after the break.
Netflix is close to securing a deal with Miramax that would allow users to stream its library of over 700 films. The five-year agreement is great news for Netflix customers, especially after the blow that Starz and Showtime are changing their agreements with the company, making favorite shows unavailable for up to 90 days after they air.