Networks Block Google TV Access
Things You Can't Watch on Google TV
Ah, the joys of Google TV. The magic set-top box can bring the Internet to your TV, and also allow you to browse available shows and clips from around the Internet in one clean interface . . . well, that's what it was supposed to do, anyway.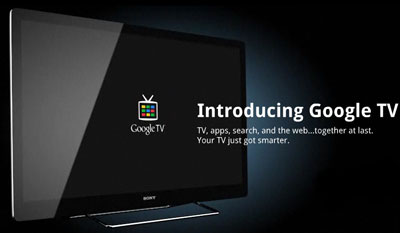 It seems that not all is going well for Google's new TV system, as major cable networks are lining up to block Google TV's access to their sites. ABC, CBS, NBC, SyFy, Hulu, and now FanCast are all blocked for Google TV users, which means the simple interface that searches web, video, and cable content will come up with fewer search results. Want to watch The Office? You're out of luck if you want to use your Google TV to do so from NBC's site or Hulu. But there is a way to avoid this problem altogether. Find out how, after the break.
Skip the Google TV and get yourself a Mac Mini instead. I've set up my home theater using a Mini, and not only can I browse the Internet or3 watch movies and TV via Netflix and Hulu, but I have iTunes ready to go, and can flip back and forth to cable (if I subscribed — that's right, I've kicked the cable habit). It's a pretty solid solution that I've grown to absolutely love.