New AOL Project Phoenix Email
Have You Used AOL Mail? Would You Ever Switch Back?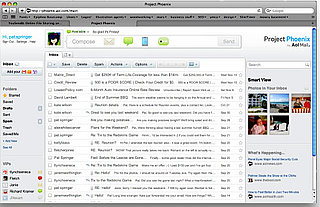 This week, AOL launched a complete revamp of its mail service, code-named Project Phoenix, which, according to AOL, "brings it all together." Updates include a "Quick Bar" giving you access to quickly send email, IMs, and Facebook and Twitter updates. The view has changed too, highlighting important information on the right while integrating your other email services (Gmail, Yahoo, or Hotmail) into your AOL inbox. Additionally, any AOL account includes access to customer support with unlimited storage, the choice between POP and IMAP email service, and the ability to send and receive attachments up to 25MB. Initial reviews are positive, lauding its clean design, tabbed inbox, and speed — almost twice as fast as Gmail.
Will you check it out? Read more and cast your vote after the break.
I started using AOL in 1996, but by the time I finished college, my family had abandoned the service in favor of free email addresses from Hotmail. I'm very happy with my current Gmail account, so I can't imagine shifting gears now. But, if another service were to offer features I found interesting and helpful, I'd consider switching.
That said, I'm not really interested in the new AOL. What about you? Have you used a past version? Would you consider trying out the latest version? Have you already tried it? (If you're interested, you can sign up for an account at phoenix.aol.com.