New Apple MacBook Pro News
Apple Reveals New MacBook Pro — the "Most Beautiful Computer"
Say hello to the new MacBook Pro! At today's WWDC Apple keynote, executives introduced the updated MacBook Pro, which they described as the "most beautiful computer we've ever made" and ships today.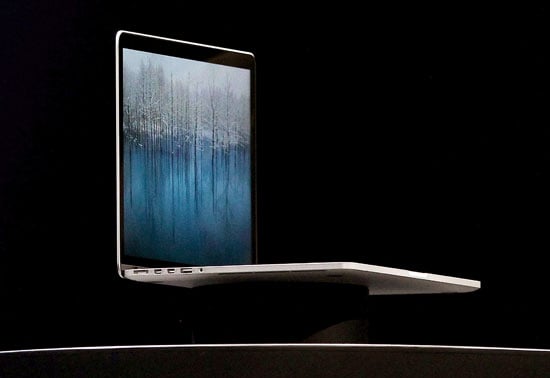 The computer has a 15.4-inch screen measures just 0.71 inches thin, weighs less than 4.5 pounds, and features the same Retina display as the newest iPad. Intel's quad-core i7 processor, flash storage up to 768 GB, HD Facetime, seven hours battery life, and USB 3 round out some of the computer's biggest features. The cost for the "most beautiful" MacBook? A cool $2,199.
Stay tuned for more details on the MacBook Pro, OS X Mountain Lion, and iOS throughout the day.