New Apple Patent Protects iOS Device Users
New Apple Technology Keeps iOS Devices Safe and Secure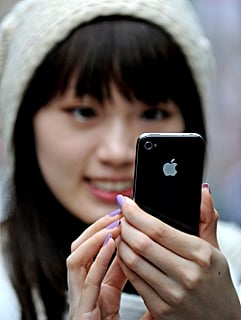 Good news for anyone who's worried about sensitive info on an iOS-enabled device; Apple recently submitted a patent application for technology that recognizes when an unauthorized user attempts to use any iOS device, locking that user out of the system and potentially even snapping their photo. The technology, which would be exceptionally helpful for iOS devices since they're meant to be mobile, would presumably keep data and devices safe should they fall into the wrong hands.
Find out more details after the break.
The patent application describes several ways of identifying an unauthorized user, including voice analysis, facial recognition, heartbeat analysis, or hacking attempts. If an unauthorized user is detected, the iOS device could lock completely, wipe itself clean, log keystrokes, phone calls, or other activity, snap a photo of the user, or even send its exact location via GPS.
This kind of technology would be helpful for anyone concerned about the security of their data, not to mention helpful for recovering lost or stolen devices. Here's hoping it's implemented soon!