New Apple Trademark "There's an App For That"
Apple Trademarks "There's an App For That"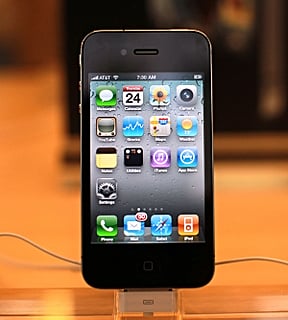 According to Apple, the first documented use of its catchphrase, "There's an app for that," was on Jan. 26, 2009 — even though it feels like that tagline has been around for much longer. Now, thanks to a recently-granted trademark, Apple owns the phrase. The application for trademark was filed last December, and covers "Retail store services featuring computer software provided via the Internet and other computer and electronic communication networks; retail store services featuring computer software for use on handheld mobile digital electronic devices and other consumer electronics."
What the heck does this mean? Find out after the jump.
Trademarking the phrase will keep competitors from using it in any similar capacity (i.e., to sell products), but also helps protect Apple and its popular app slogan from misuse. Chances are, spoofs and funny uses of the phrase won't stop, but there's no chance of Apple's competition using the line. Almost immediately upon its use, the sentence became synonymous with Apple's app store, so I'm surprised it took the company nearly a year to file a trademark application on the phrase. "There's an app for that" joins a long list of words, titles, and phrases already trademarked by Apple.