New DirecTV and Google TV Ads Partnership
DirecTV and Google Enter Into TV Advertising Partnership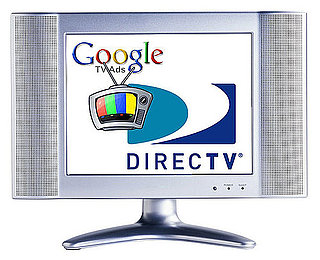 DirecTV and Google have announced a strategic advertising partnership making Google the sales representative for much of the ads on 11 different channels carried on DirecTV. The partnership, which is entirely advertising-related and not content-based, means that advertisers looking to advertise on certain networks carried by DirecTV will go through the Google TV advertising system to place these ads.
For more on the new partnership, keep reading.
Google TV Ads (not to be confused with GoogleTV) was launched in 2008 as a marketplace for advertisers to buy national ad space. Google already had advertising relationships with Dish Networks, NBC Universal, Hallmark Network, Bloomberg Television, Game Show Network, Outdoor Channel, and CBS College Sports, with DirecTV (and its 18 million subscribers) added to the mix. Meaning: Google will now be able to reach up to 30 million satellite households. While the partnership may mean little to the average TV viewer, it is more verification of Google's commitment to the television space.