New Doctor Who 50th Anniversary Pictures
Three Doctors Meet! First Look at Doctor Who 50th Anniversary Episode
Three Doctors, one episode. Big things are in store for the 50th anniversary episode of Doctor Who, and today we're getting a taste of what's to come in the episode set to air Nov. 23 and simulcast across the globe to 75 countries, with three new shots from the show.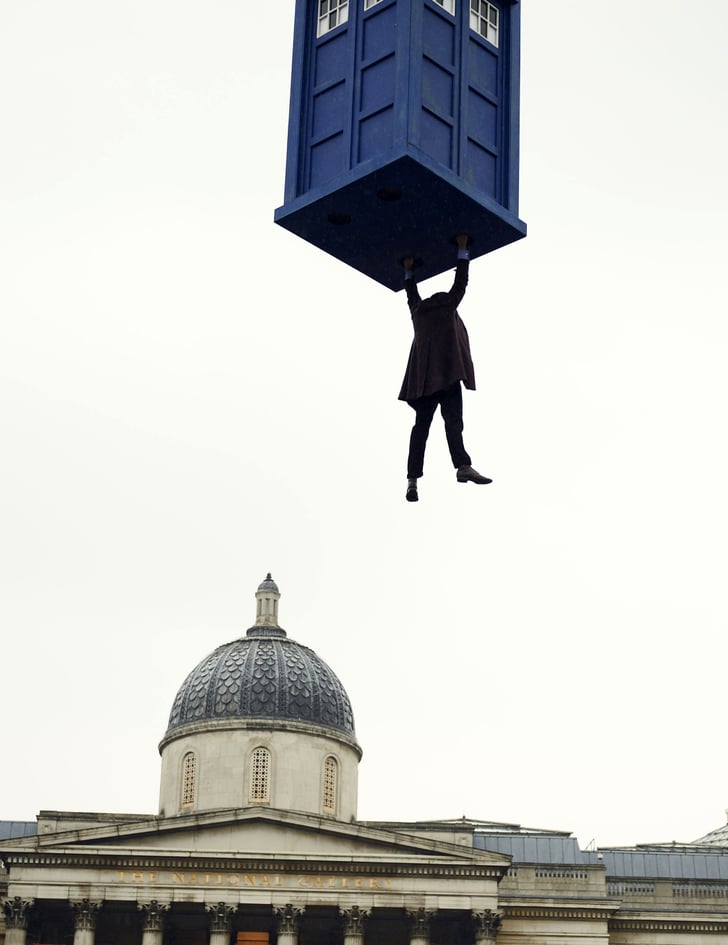 The most recent season ended on a dark note as we see a version of the Doctor who, we are told, did something terrible. This new/old incarnation of the Doctor is played by John Hurt who appeared in Tinker Tailor Soldier Spy.
One more picture of David Tennant alone with the sexy TARDIS and Jenna-Louise Coleman after the break.
This may be the best dressed Doctor of all 50 years.

Jenna-Louise Coleman as Clara, the concerned companion.

Matt Smith's Eleven knows something we will probably not understand.