New Dropbox App For Blackberry
Download of the Day: Dropbox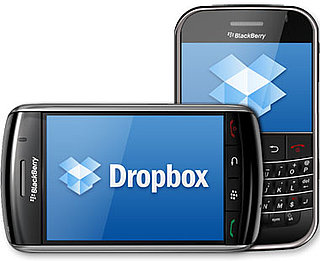 This week, Dropbox released the Blackberry app version of its file-sharing service as well as updates to its apps that were already available for iPhone, iPad, and Android devices. Dropbox allows users to sync files across devices, making them accessible from any location.
Having mobile access to files stored on your computer is definitely convenient; you can view any files that you uploaded to your Dropbox on your phone, send photos from your smartphone to your Dropbox, or send your friends a link to a file so they can access it while you're on the go. You can even stream music and video that you've got in your Dropbox.
Interested? Get more information on this awesome app after the jump.
If you haven't signed up yet, I highly recommend getting an account and downloading the app on your phone. It's free (up to a certain size limit) and easy to use: you can either upload files from the website or just drag and drop them into the Dropbox folder on your computer. I use mine a lot not only to quickly share files between my own laptops, but also to transfer large files like photos or work projects to other people. It's great that I can access any file I've got in there from anyone else's computer just by logging onto my account on the website or by opening up the app on my phone.
Have you found a cool download-worthy treasure you'd like to share with the rest of us? Join the Download of the Day group, where you can submit your favorite downloads, apps, and widgets. Your suggestion could be featured on GeekSugar!