New Ebay Features
Ebay Takes a Page From Pinterest and Groupon
The online auction and shopping site eBay gave its search, product, and checkout pages a face-lift this week. But that's not all — eBay is the latest in a string of established tech companies looking to duplicate the success of Internet It-girl Pinterest, as is the case with MySpace and Facebook, as well as Groupon's wildly popular daily deals model like Google and Amazon.
Ebay calls its newest feature "Feed," which encourages its users to discover new items or get inspired — window-shop, if you will — just as they would on Pinterest. Users curate their personal feed by typing in specific items like "unlocked iPhone 5" or "vintage comic books" and auctions that match that query will show up in their feed on the eBay home page every time they log in.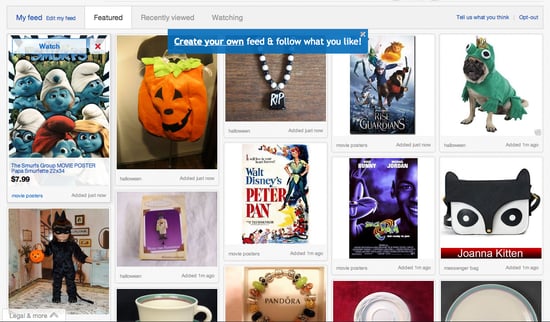 Read on for daily deals eBay-style.
The site also launched a completely new venture called Lifestyle Deals, which features daily discounted prices on food, beauty, fitness, spa, and more.
What do you think of this new, social eBay? Share your thoughts in the comments below.