New Facebook Photo Format
New Facebook Photo Pages: Love 'Em or Leave 'Em?
Facebook promised some big changes when they decided to revamp the photo pages, and this weekend the updates were rolled out to all users. New photos are displayed in a slideshow format, accentuating each photo and allowing for high resolution.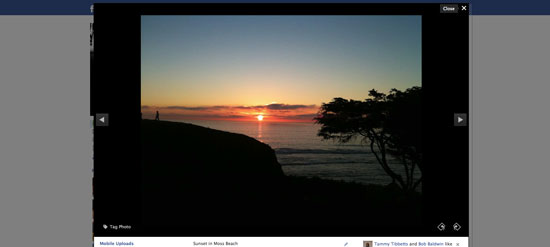 I'm loving the simple and photo-centric approach Facebook is now using — but what do you think?