New Facebook Security Features
Facebook Introduces Two New Security Features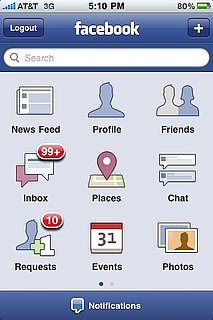 In continued response to security concerns, Facebook has announced two new helpful features giving users more control over — and piece of mind about – their Facebook accounts. First, users who are nervous about using their Facebook passwords on public computers now have an extra layer of security thanks to a new feature allowing them to request a one-time use password by texting Facebook. If you choose to access your account from a public computer, simply text "otp" to 32665, and you'll immediately receive a password valid for 20 minutes of use. In order to use this new feature, you must have your mobile phone number listed in your account. Facebook will be rolling out the feature gradually and expects it to be available for all users within several weeks.
For more on Facebook's second new feature keep reading.
Additionally, everyone can now log out of their Facebook accounts remotely, especially helpful if you log into your account on a friend's computer or phone. To check if you're logged into an account somewhere other than your own computer, check your account settings and look for your most recent activity. If you're logged in at multiple locations, you'll see a section titled Also Active; simply click "end activity" to log out.