New Flip UltraHD and MinoHD Camcorders
Flip Updates Its Ultra HD and Mino Camcorders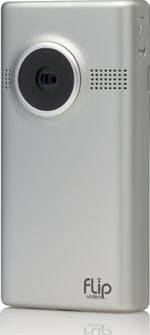 Last week, HP unveiled a new pocket camcorder to add to the already crowded space, and now pocket cam pioneer Flip is updating its line of offerings. Both the UltraHD and MinoHD camcorders are new and improved, featuring enhanced HD shooting (including image stabilization, which was noticeably missing from past models), more personalization options, and an enhanced version of FlipShare, the program used to import and edit Flip videos on your computer.
Updated models include the UltraHD 1- and 2-hour camcorders, as well as the MinoHD 1- and 2-hour camcorders; get all the details and check out more images of the newest Flips after the jump.
Both camcorders shoot 720p video at 60 frames per second and both offer tons of personalized designs — choose from thousands available in the Flip Store or upload your own image for even more personalization. Or, if you prefer a clean, non-personalized design, the UltraHD 1-hour is available in white, magenta, and blue; the UltraHD 2-hour in black and white. And the MinoHD 1-hour comes in silver, the MinoHD 2-hour in black.
Each 2-hour camcorder features 8GB of storage; the 1-hour models feature 4GB. The UltraHD 1-hour costs $150, the 2-hour $200; the MinoHD 1-hour retails for $180, and the 2-hour $230. Flip's recently-introduced FlipSlide HD remains unchanged.