New Foursquare Swarm Badges
Foursquare Releases Two New Badges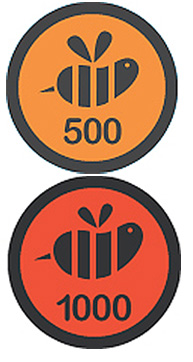 Speaking of the location-based service Foursquare, there are now two new badges for everyone to unlock. The Super Duper Swarm and Epic Swarm badges reward users checking into venues with 500 or 1,000 others, respectively.
The original Swarm badge was created to reward users who checked into a venue with 50 different users. Super Swarm — for 250 users — was created after the Swarm badge was deemed simple to obtain. And now, thanks to the increasing popularity of the service, Foursquare had to introduce two more crowd-based badges.
Generally, it's fairly easy to unlock even the Super Swarm badge at a concert, sports game, or other major, crowded event where there's likely to be many Foursquare users. I'm curious where the first Epic Swarm will be!