New Gadgets vs. Old Gadgets
Would You Rather: New Expensive Gadget or Last Year's Model?
Since I write about the newest, shiniest gadgets all day (some of which won't even see a store shelf for months!), I lust after the newest technology on a daily basis. But each time I hit the store and see last year's versions of cameras, video cameras, MP3 players, or any other technology — especially when they're on sale —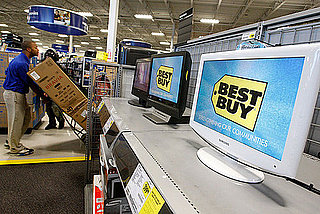 I'm tempted to pick one up instead. Why spend double (or sometimes triple) the amount of money on a device just because it's new? And it's not just products that are on sale — refurbished devices can work as well as they do brand-new, and sometimes even come with a warranty, too.
When the newer version is slightly superior but more expensive, which would you rather have? A more affordable option that gets the job done, or the brand-new, just-released gadget on the top of its game?