New Google Maps Features
5 Reasons Why We're Excited For the New Google Maps
Google Maps, with over one billion monthly active users, has become such an essential part of getting from point A to point B. That's why when we heard Google was preparing to announce some major changes to Google Maps at this week's I/O conference . . . we were a little bit nervous.
But the search-company-turned-Internet-giant has only improved one of its best products with a beautiful new interface and more personalized search. At today's keynote, we listened to Bernhard Seefeld, product management director of Google Maps, discuss and demo the new features.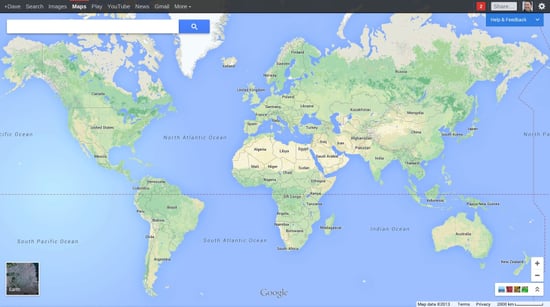 Here's why we're loving the next generation of Google Maps:
It looks great — The map itself is more textured, more shaded, and more colored than before, so you can really see elevation and environmental differences around the world. Blues and greens are richer, more vivid, and easier to see.
It's immersive — The search bar is now tucked away in the upper left-hand corner, which allows the map to be as full-screen and immersive as possible.
It gets smarter with time — Personalization is the name of the game when it comes to the latest iteration of Google Maps. You set standard locations, like home and work, but it's the personal landmarks that make the map useful. These landmarks are restaurants or other places you frequent. Maps can suggest similar places to you and get better at recommendations over time.
It's more interactive — Search results appear right on the map, instead of in a list. Results are fully labeled with the type of business (restaurant? park?), its name, and a summary of what it is. Click to expand even more information, like operating hours, contact information, Zagat ratings, and more.
It really gives you the sense of a place — Using 3D mapping technology and user-generated photos, the new Maps shows you what a place actually looks like from the ground, not just an aerial view.
Like what you see? Request an invite to the new Google Maps.