New Green Day Rock Band Coming June 8
Green Day Rock Band Coming This Summer
Jimi Hendrix, The Beatles, and Queen have all been notable contributors to Rock Band; now there's a new addition to its star-studded lineup: Green Day! MTV Games is set to release Green Day Rock Band on June 8. The game features 47 Green Day songs, including all of the tracks on1994's Dookie, 2004's American Idiot, 2009's 21st Century Breakdown, and several others in between, including recent hit single "21 Guns."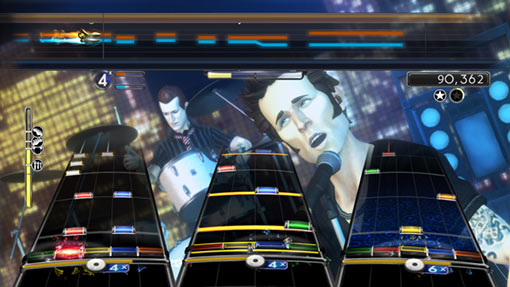 For more on included tracks, venues, and screenshots from the game, keep reading.
As a Green Day fan, I'm pretty excited about this release — especially because all of the songs from their most recent album are played from my favorite venue, Oakland, California's Fox Theater. Dookie is set in a fictional "hole-in-the-wall" venue called The Warehouse, and American Idiot takes place in London's National Bowl, where they also filmed a recent DVD. You can check out the full list of tracks from Entertainment Weekly.