New HP Mini 210
HP Mini 210 Gets an Upgrade and 5 New Colors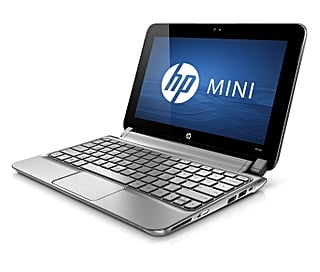 The HP Mini 210 is a favorite when it comes to netbooks; and now it has a whole new look! The brand-new Mini 210 offers a standard six-cell battery, providing nearly 11 hours of battery life. Additional features include a built-in webcam, microphone, and Dolby Advanced Audio system, a keyboard that is 93 percent the size of a regular keyboard, and five striking new colors: charcoal, crimson red (my fav!), lavender frost, luminous rose, and ocean drive.
For more on the new minis, keep reading.
The last Mini 210 update came in the Spring, but offered only new color options, so this substantial update should please users with a mini on their gadget wish lists. The Mini 210 is available now from hpdirect.com starting at $330. Be sure to check out the accessories, too — each brand-new color mini can be protected in a matching sleeve and accessorized with a matching mini mouse.