New High End Headphones From Monster Announced at CES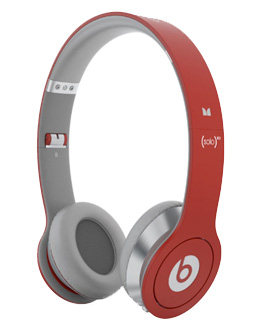 Known for being advocates of great sound quality, Monster announced their newest headphones at CES, including a new set of Beats By Dr. Dre PRODUCT (RED) headphones endorsed by my favorite celeb in attendance at CES, Lady Gaga, and a partnership with designer Vivienne Tam, who is no stranger to the tech scene — I'm still in love with her latest HP netbook.
New products to expect this year include unbreakable Jamz ($119) and Lil' Jamz headphones ($99), designed to produce high quality sound at an affordable price point. On the other end of the cost spectrum, a super high end Turbine Pro Copper set, retailing for $400 (I told you, super high end!). And for the dedicated jazz listener, a pair of Miles Davis Tribute headphones, designed to optimize the sound of jazz music. At $500, the tribute headphones are sold with two CDs, a vinyl LP, a DVD, hardcover book, and black and white poster of the jazz legend. And of course, the Lady Gaga-endorsed PRODUCT(RED) headphones, retailing for $230, expected to hit stores in February (red Lady Gaga headphones for Valentine's Day? Are you listening? Yes please!). Check out some photos of the new headphones in the gallery below.